The PowerZone Connect series are designed to make life easier
With our web app,
these smart amps allow audio systems to be configured in minutes
Blaze Audio specialize in pro audio solutions for the commercial market. Backed up by Pascal, one of the world's leading pro audio amplifier makers.
PowerZone Connect
122 - 504
Full Matrix DSP AmplifierS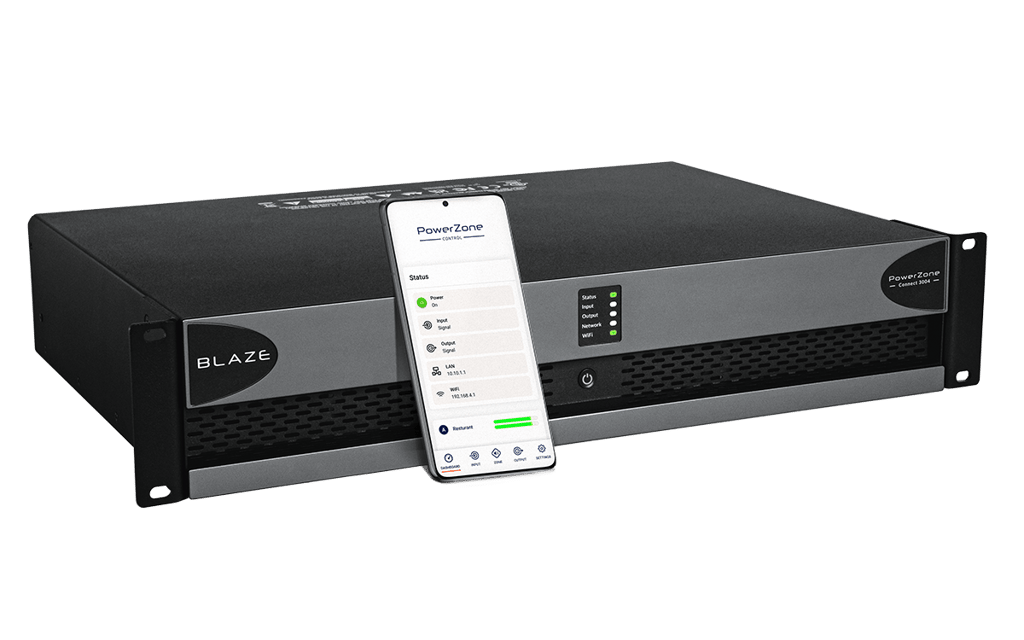 PowerZone Connect
1002 - 3004
Full Matrix DSP AmplifierS
Blaze Audio specialize in professional solutions for the commercial audio market.
Our products power the exceptional sound performance demanded in commercial locations and deliver the technology, quality and reliability expected by the professional audio market.
Blaze Audio is a brand of Pascal Audio.
Pascal is dedicated to providing solutions for the world's professional loudspeaker industry and systems installation markets, and Pascal has become the world's leading provider of pro audio amplifier electronics. Specializing in the design and manufacture of highly advanced and powerful compact amplifier modules.